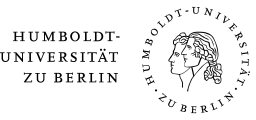 FAQ about the Alumni-Portal
You have any question concerning the Alumni-Portal? Here you may find detailed answers to the most common questions of the Humboldt family. If you have further questions, please contact the Alumni office.
Alumni-Portal
How to register for the Alumni-Portal?
To register for the
Alumni-Portal please click here
. The following document gives you a step-by-step guide on how to register. After you have registered the alumni team will activate your account and you will receive an automatically generated password via e-mail.
I forgot my password.
If you have forgotten your password please contact the alumni office by sending us an e-mail proving your identity through a scan of your enrolment documents ("Immatrikulationsbescheinigung") or another document stating that you were associated with HU. After verifying the document we will send you a new password via e-mail.
Can I log-in via facebook, linkedin or google+?
Yes, you can use your log-in data from the social media sites named above. If you are having difficulties logging in with third party accounts please use the log-in button in the top right corner of the alumni website using your user name and password.
Can I automatically forward my alumni e-mails to another account?
Can I still use the VPN-client as an alumnus/ alumna?
Unfortunately, it is impossible to use the student VPN client after the end of your studies. Due to legal restrictions this service is only available for current students, staff and researchers of Humboldt-Universität zu Berlin.
Is there a difference between my user name in the Alumni-Portal and my alumni-mail-address?
Yes. Your user name in the Alumni-Portal consists of namesurname (e.g. alexanderhumboldt). To create the user name for the Alumni-Mail please insert a dot between name and surname (e.g. alexander.humboldt@alumni.hu-berlin.de).
I already have an Alumni-Portal account but I don't use the e-mail address I gave when I created the account or I can't remember it. Do I need to create a new account?
No, you don't need to register again. Please write us a short e-mail stating your new e-mail-address. Don't forget to identify yourself, for example by attaching one of your HU certificates. After verifying your identification we will send you an automatically generated password to your new e-mail-address.