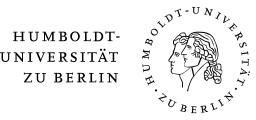 Pandemic Operations at HU
Questions and Answers
For employees and students
Updates
October 5, 2021
Start the winter semester with as much presence as possible
The winter semester 2021/2022 is a transition semester to face-to-face teaching. A large number of face-to-face teaching events are planned. Digital courses and blended learning formats will also take place. It is essential to robserve the current hygiene and safety measures during face-to-face events.
The buildings of Humboldt- Universität will be open again on a regular basis from 1 October and can be entered without special permission in order to carry out research, teaching, studying or academic self-administration activities.
Read more about Masks & spacing, Access & Attendance Documentation and the Mobile vaccination team at Humboldt-Universität
---
At a glance
Frequently asked questions & answers
Important answers on the implementation of current pandemic control measures. The contents of these FAQs are updated regularly.
Rapid Test Centres
All members of the HU can have themselves tested twice a week in the auditorium of the Jacob-und-Wilhelm-Grimm-Zentrum, or in Rudower Chaussee 26 in Adlershof. Medically trained staff conduct rapid tests there from Monday to Friday from 7 am to 6 pm.
Book a rapid test in Adlershof
Weitere Informationen zu den Schnelltestzentren an der HU
Vaccination
In cooperation with the Occupational Medicine Centre of the Charité, members of the HU will be offered the opportunity to be vaccinated from 8 June.
HU employees can have an employer's certificate issued for vaccination at a vaccination centre or by registered doctors.