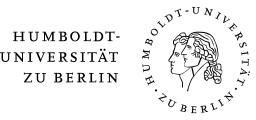 FAQ for Essential-only mode
From 20 March 2020, 3 PM, operations at Humboldt-Universität zu Berlin as well as at all other Berlin scientific institutions will transition into the so-called essential-only mode. This was to be expected and in the past days all of us have prepared ourselves as best as possible and with great dedication. This step was and is unavoidable and necessary as it is imperative to disrupt the coronavirus chain of infection.
The contents are regularly updated.
Update: March 20, 2020
With effect from 20 March, Humboldt-Universität, like all the other science businesses in the city, will be going into so-called emergency operation. This was to be expected and the university has prepared itself for this as well as possible with great commitment over the past few days. This step was and is unavoidable and necessary in view of the corona infection chains that must be interrupted at all costs. It is being taken primarily to protect the health of employees and students and their families.
With effect from 20 March, all buildings of the Humboldt-Universität will remain closed. Only those employees who have to be on site to secure system-relevant areas will have access. All other members of the university will carry out their official duties in the home office as far as possible. It can be assumed that the employees in the home office take care of their projects and tasks as well as their colleagues and students.
The university management, exercising its management and housekeeping rights and in accordance with the pandemic plan, is taking all necessary measures to secure the critical infrastructure and carry out unavoidable tasks.
These include:
the strategic management of the university
the maintenance of communication, IT systems and data management
the payment of salaries and securing continued employment
the payment of teaching posts and the handling of ongoing appeals - as long as possible
In addition, the endurance tests, the storage of hazardous substances and the supply of animals and plants must be ensured - as must the maintenance of the properties.
Further work is also carried out:
the invoices of external service providers, e.g. for cleaning, security, water and electricity
irrefutable mail such as court cases or live food, which is received and processed.
During the period of emergency operation, Humboldt-Universität will take all necessary precautions to be able to restart teaching, research and administrative operations in due course. When this will be, nobody can say for sure at this point in time, but for the time being the university is working towards the planned start of the summer semester on April 20.
This decision of the Senate Chancellery will remain in effect until the state and federal authorities reassess the situation and the universities can return to normal operations.