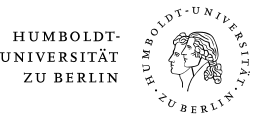 University leadership on current challenges for research during essential-only mode
by Martin Ibold
—
posted on Apr 30, 2020 05:45 PM
—
last modified
Apr 30, 2020 05:45 PM
Dear professors, postdocs and doctoral students, researchers and colleagues,
May is just around the corner and we are in the sixth week of essential-only mode. The digital semester is in full swing. It is a great joy and for many a surprise that this has turned out so well in such a short time. But of course the past weeks have also brought us stress, misunderstandings and problems. Our daily life has changed: We now argue and discuss in Zoom sessions and make our experiences with digital media - in teaching as well as in team meetings. Even the Academic Senate was held as a video conference. In addition to all these new features, many things are going their usual - digital - way.
For example, the support of the research organisation is going well. The Humboldt Graduate School's online courses are very popular with our doctoral students and are actively used. The administration of externally funded projects in the Service Center Research (SZF) continues in the home office. Invoices are processed digitally, documentary proofs are produced and funds are retrieved, and applications for employment and continued employment are processed. Naturally, comprehensive advice will continue to be provided on applications for third-party-funded projects. And next week the University Library will again make it possible to lend and return literature.
Humboldt-Innovation also takes care of contract research projects and scientific services, accompanies new project ideas and inquiries, and even pushes ahead with the planning of scientific congresses and conferences for the second half of the year and for next year together with the researchers - naturally taking into account the continuing difficult situation with the Corona crisis.
The pandemic clearly shows that, from a scientific point of view, it is not a purely medical problem, but an interdisciplinary one to which many individual disciplines can and should develop partial answers. Some of you have dedicated yourselves to specific research projects on the topic of corona or have expressed your expertise in psychology, law, social sciences or theology in statements and to the media.
Large interdisciplinary questions must be dealt with in a network of disciplines and institutions. The Berlin University Alliance (BUA)has taken up this challenge and will use the Grand Challenges to address issues relevant to the global community. The thematic framework of the first two Grand Challenges of the BUA - Social Cohesion and Global Health - shows that the BUA reacts flexibly and quickly to current developments. For example, it is already funding research on coronavirus with a joint project in which the HU is involved and with a special call for proposals (deadline for applications: 5 May) 
This form of support from the BUA was an important part of the application and is now beginning to come alive. In order to ensure that the large and small collaborative projects can be implemented and managed efficiently and without major frictional losses for the researchers, the State of Berlin will establish a collaboration platform. The draft bill for this is currently in the hearing stage, and the Academic Senates of all three universities dealt with it last week. The success and effectiveness of the many joint projects that the BUA will implement and promote in the coming years will depend on this structural control option.
But there is still a long way to go. The urgently required end of the lockdown, which must be organised slowly and carefully, is now approaching very quickly. This is more complex than the rapid transition into essential-only mode. Many of you are asking when they will be able to get back to their laboratories, to the experimental set-ups and to their offices with all their books and important documents. It is true that the core staff on site have been taking care of animals, plants and other processes in the laboratories for weeks. But many of you want to get back into the institutes, back to work, back to the experiments urgently. We fully understand that. We understand that long-term studies, for example, cannot be put on hold for months.
The university leadership has discussed solutions for this intensively with the faculties. For example, usage and hygiene concepts have been drawn up to enable work in laboratories and offices on site. 
The Humboldt-Universität will remain closed to the public and there will be not teaching onsite. In order to contain the pandemic, all work should be carried out from home as far as possible. 
For absolutely necessary scientific and administrative activities on site, the faculties organise access via attendance plans in order to control attendance times. Details of this are sent separately to the faculties, from which you can obtain further information. Access to HU premises and rooms is still restricted to staff members who are reported to the faculty by the responsible management within the framework of attendance planning. 
With kind regards
Prof. Dr.-Ing. Dr. Sabine Kunst
President of the Humboldt-Universität zu Berlin
Prof. Dr. Peter Frensch
Vice President for Research