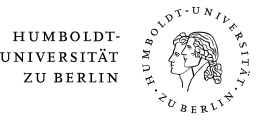 Research Service Centre in overview
Research Service Centre - SZF
The Research Service Centre is the main point of contact at Humboldt-Universität zu Berlin on all research matters.
It provides researchers with comprehensive and effective support in all aspects of their individual and collaborative research activities. This support ranges from the initial acquisition and management of third-party funding to the transfer of research findings, e.g. via the foundation of innovative companies. The Research Service Centre works closely with Humboldt-Innovation GmbH in this particular field.
The Research Service Centre provides the University's faculties, institutes, administration and management with comprehensive research and cooperation management services.
The following chart will help you to find the service you require: