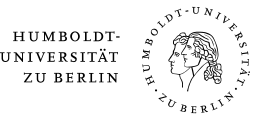 Innovation Management
The Innovation Management team offer HU scientist of all disciplines comprehensive consultation and advice for transferring knowledge and technology into markets and society. Together we analyse the application-orientation of your ideas. The objective is to commercialize your innovative research. The Research Service Centre and Humboldt-Innovation are working closely together to promote innovation at HU.
We scout and analyse the potential of your ideas with regards to transferability and transfer-related funding and offer support with selecting a suitable transfer channel.
Furthermore, we host several networking events for academia and business and offer workshops and training on transfer-related topics
Scouting
In the scouting phase, our team supports scientists with finding new application-oriented ideas or novel combinations thereof. The results are then examined for their transferability and specified. Existing research results can also be analysed for application-orientation and commercialization potential.
Analysis of Potential
Having identified the commercialization potential of your idea or research results, we will analyse your target markets and customers as well as possible opportunities and risks. Together with the HU patent officer you can examine the actual patentability of your invention and then apply for a patent. Alternative options to patenting can also be investigated.
Humboldts Wagniswerkstätten
The IHK-funded project Humboldts Wagniswerkstätten offers transfer-related university teaching. Students, researchers and companies co-operate in two complementary workshop formats centered around Intra-& Entrepreneurship skills. The programme creates the opportunity for innovative ideas and solutions.