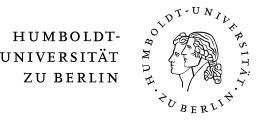 Humboldt & Business
Transferring new ideas, research results and inventions into the economy and society is a strategic objective of Humboldt-Universität zu Berlin and is becoming more important.
The goal is to foster innovation and to ensure efficient knowledge and technology transfer, to create jobs in the region, to increase its overall competitiveness, and to provide additional career options for our students and researchers.
HU supports students, graduates, and scientists to commercialize their ideas, research and inventions together with business partners. To create marketable products and services the university offers several transfer channels: research co-operations, licensing and spin-offs.
Humboldt-Innovation GmbH (HI) is the company of HU. As a wholly-owned subsidiary HI acts as a liaison between university and industry. HI promotes and manages research and development agreements as well as contracts for scientific services between HU scientists and private companies or the public sector on behalf of the university.
More...
Safeguarding the rights to inventions is imperative for effective marketing. HU aims to ensure that university inventions with the potential for wider use are legally protected. Its patent policy places equal importance on the bundling of rights and the equal treatment of all university members.
More...
The Venture Service team supports HU's startups as well as prospective entrepreneurs with developing their ideas and writing a business plan. They also help with funding options, follow-up financing and office space in Berlin-Mitte and in Adlershof. Various events offer additional assistance for young entrepreneurs.
More...
The Innovation Management team offers HU scientists of all disciplines comprehensive consultation and advice for transferring knowledge and technology into markets and society. Together we analyze the application-orientation of your ideas. The objective is to commercialize your innovative research.
More...
Other Services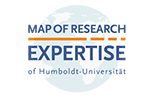 Map of Research Expertise
New ideas and research results are turned into innovations in compatible partnerships. The "Map of Research Expertise" facilitates finding suitable experts for your implementation-oriented research project.
Find out more: