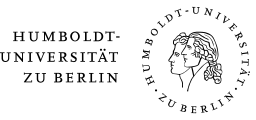 Research
How knowledge creates innovation
University research is a central source of new knowledge. How can it be used for society and economy? To etablish forward-looking ideas, it needs courage, creative minds and the right strategies. Humboldts Wagniswerkstätten teaches the necessary tools.
Since 2017, HU Innovation Management has been offering Humboldtians know-how and practical experience in knowledge transfer and innovation development through the further education project funded by the Berlin Chamber of Commerce and Industry (IHK).
Get to know innovation tools and creative methods with which you can develop and evaluate your own ideas, concepts and solutions for application in your research, but also as an additional qualification. Expand your professional horizon with methodological knowledge from innovation development in order to develop the (application) potential of your research.
Your benefit:
In your research project: To develop an application-oriented perspective on your research project and to identify social and economic potentials, added value and opportunities for cooperation.

Knowledge of methods
For the foundation of a company: Switch from a specialist perspective to a market perspective and find out how business ideas can be developed from research results.
For project management: Use agile and solution-oriented methods to implement target-oriented strategy planning, team meetings, workshops, etc.
We are constantly looking for cooperation partners for Transfer Labs. If you would like to use the format to establish or strengthen contacts to Berlin companies or organizations, please contact us!