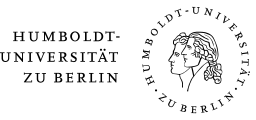 Pandemic Operations at HU
Questions and Answers
For employees and students
Updates
Get vaccinated at the Humboldt Forum
Joint campaign of the cultural and scientific institutions Unter den Linden from 18 to 20 January 2022
The Humboldt Forum and Humboldt-Universität, in cooperation with Aino Betriebsmedizin GmbH, will be holding a vaccination event at the Humboldt Forum from 18 to 20 January 2022, from 9 am to 6 pm each day.
Everyone interested – especially employees and students of the cultural and academic institutions in the Unter den Linden neighbourhood – are invited to get vaccinated at the Humboldt Forum. First, second and booster vaccinations will be given.
Vaccination options:
First vaccination Covid-19 (Moderna).
First vaccination Covid-19 (BioNTech/Pfizer)
Secondary vaccination Covid-19 (Moderna)
Second vaccination Covid-19 (BioNTech/Pfizer)
Booster vaccination Covid-19 (BioNTech/Pfizer)
Booster vaccination Covid-19 (Moderna)
Booking
Please book your appointment via Doctolib
You can find all further information about vaccination, booking appointments and required documents etc. when booking an appointment via Doctolib and at berlin.de/corona/impfen.
---
At a glance
Frequently asked questions & answers
Important answers on the implementation of current pandemic control measures. The contents of these FAQs are updated regularly.
Rapid Test Centres
All members of the HU can have themselves tested twice a week in the auditorium of the Jacob-und-Wilhelm-Grimm-Zentrum, or in Rudower Chaussee 26 in Adlershof. Medically trained staff conduct rapid tests there from Monday to Friday from 7 am to 6 pm.
Book a rapid test in Adlershof
Weitere Informationen zu den Schnelltestzentren an der HU
Vaccination
In cooperation with the Occupational Medicine Centre of the Charité, members of the HU will be offered the opportunity to be vaccinated from 8 June.
HU employees can have an employer's certificate issued for vaccination at a vaccination centre or by registered doctors.