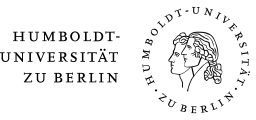 Data Protection Notice Regarding Emotet
Research, instruction and administration at Humboldt-Universität are currently secure. Humboldt-Universität's Computer and Media Service advises users to take appropriate protective measures.
Computer Virus
At the beginning of November 2019, Humboldt-Universität zu Berlin (HU) was subject to attacks by the computer virus Emotet. Overall nine accounts (of approximately 43,000) at HU were infected with malware. As of 14 November 2019, no further spread of the virus has been identified at Humboldt-Universität since the previous weekend.
Despite sporadic infections, HU continues to be completely operational and functional. Especially secure networks and central services have not been affected. Immediately after learning of the attacks, containment measures were taken. The affected computers were disabled and completely reconfigured.
The Emotet virus is spread by email attachments. The recipients of such attachments often had recent email contact with an infected account, making the email with malware appear to be the continuation of a conversation. While the salutations and texts are often brief, direct reference is made to the attachment, which contains the highly aggressive malware. Emotet is able to subsequently load and install further malware (for example, a banking Trojan or ransomware).
We recommend that you only open attached documents if you have requested them or are expecting them. Furthermore, we advise increased caution regarding links in emails or PDF documents. In case of doubt, you should contact the sender. If compatible with work duties, macros should be deactivated in the security preferences of Microsoft Office or an alternative office programme such as Open Office or Libre Office should be used.
Additional Information on Emotet
Websites of the Computer and Media Service of Humboldt-Universität
User Help Desk at HU
You can inform the User Help Desk of suspected cases per email (for an analysis, the suspected email or the file itself is necessary).
IT Security Officer at HU
It-sicherheitsbeauftragter@cms.hu-berlin.de
Data Protection Officers at HU
Gesine Hoffmann-Holland, Ansgar Heitkamp
datenschutz@uv.hu-berlin.de