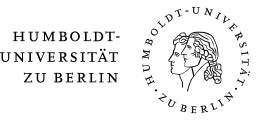 Entertainment expenses from third-party funding
Regulation on the reimbursement of entertainment expenses from third-party funding of 1 March 2004

Humboldt-Universität zu Berlin
Research Service Centre


I. Reimbursement of entertainment expenses for R&D projects and scientific events

If the terms of the grant or contract expressly allow the reimbursement of entertainment expenses, this will follow according to the grant approval and its associated funding plan. (For information on the tax treatment of expense claims, see also ""Scientific events with and without catering...")

If the grant terms do not contain specific or complete information on types and amounts of entertainment expenses, the following rules shall apply.


II. Reimbursement of entertainment expenses for R&D projects that do not expressly authorise entertainment expenses

For R&D projects that do not expressly authorise entertainment expenses, these expenses can only be reimbursed in justified, exceptional cases. In each case, the first step is to check whether the terms of the grant/contract permit reimbursement of entertainment expenses per se.

As a general rule, research funding that requires separate documentation of all expenses (as with DFG projects and BMBF projects, for example) typically does not allow for reimbursement of entertainment expenses. Third-party research funding that does not require separate documentation of individual expenses (such as R&D contracts with private funders) does not normally prohibit reimbursement of entertainment expenses as a general rule. If you are unsure about any of these matters, please check with your research administrator first.

If reimbursement of entertainment expenses is permitted per se, the following requirements must be met:
The entertainment must serve the scientific goals of the project (such as conducting workshops, conferences, dinner discussions).
The entertainment must be appropriate for the stated purpose and subordinate to the project goal.
Consideration must be shown for the general principles of efficiency and frugality. This applies both to the question of whether project funds should be used for entertainment and to the scope of entertainment expenses incurred.
Entertainment may not be exclusively for the benefit of Humboldt-Universität members.
Expenses may under no circumstances exceed the target rates listed in the appendix, which the mayor of Berlin ap-proved for receptions in November 2001. Those amounts include all ancillary costs and apply exclusively for enter-tained guests.
Gratuities and deposits are non-reimbursable.
III. Reimbursement of entertainment expenses from donations

The following shall apply for donated funds:

Donations for which the Humboldt-Universität issues a receipt must only be used for scientific purposes. In justified, exceptional cases a small portion of these donations may be used for entertainment expenses incurred as a part of scientific events (such as meetings or workshops, but not for events such as festivities to celebrate work anniversaries or the awarding of academic degrees). In such cases the above requirements apply accordingly.


IV. Submitting entertainment expense claims

Please include the following when submitting an entertainment expense claim:
A detailed list of costs with original receipts
A description of the specific scientific or project-related reason for the entertainment
For working meals, list the persons who received the en-tertainment and specify their function and institution
(for example, Prof. X from university Y; Mr. X from company Y)
For entertainment in the context of workshops, confer-ences, etc. provide the list of participants
Appendix to reimbursement directive "Information on expenses incurred for entertainment and refreshments" - download
Appendix: Target rates approved by the mayor of Berlin in November 2001

The Mayor of Berlin
Senate Chancellery


Re: Target rates for receptions dated 13 April 1995

Dossier: New rates slated for 1 January 2002

The target rates for receptions are being adjusted as follows, effective 1 January 2002:
 

Refreshments,
coffee, tea -
in EUR

Standing receptions -
in EUR

Meals or
buffets-
in EUR

Groups of youth, athletes, students
and other groups
8,00
16,00
25,00
Representatives of local committees
and organisations from Germany and abroad
11,00
21,00
35,00
Important foreign guests,
representatives of transregional German committees
14,00
28,00
54,00
These rates are maximum amounts and, as in the past, are understood to include all ancillary costs. They apply for de-partment financial managers in the context of entertainment and similar measures for serving visitors.