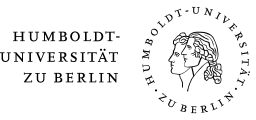 Research prizes and young researcher awards
Prizes for experienced top-level researchers
Gottfried Wilhelm Leibniz Prize of the German Research Foundation
This prize is awarded to exceptional scientists and scholars for their outstanding achievements in the field of research.
Berlin Research Award
This prize is awarded to scientists and scholars for work that identified solutions to problems and developed strategies for the future through interdisciplinary and inter-institutional collaboration. The research must have been conducted in or by a Berlin university, or must have made a significant contribution to Berlin as a centre for research and business.
Prizes for international researchers
Prizes for science communication
Other Prizes
Environmental Award of the Deutsche Bundesstiftung Umwelt
This prize recognises and rewards achievements that make an exemplary contribution to the protection and preservation of the environment or that will help to reduce the burden on the environment in some major way in the future.