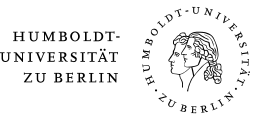 Contact person at the University
(The contact person named below is responsible for all members of the university.*)
Tasks and Services
Since October 2001 Humboldt-Universität has been offering advice in patent and licensing matters. Employees can obtain general information regarding questions concerning the German Act on Employees' Inventions, the patent system, the registration of industrial property rights and the application of inventions. Our patent and licensing officer advises and supports inventors working at the university in queries regarding technical inventions, particularly in relation to patenting. She will take preparatory steps towards identifying a technical invention, support the application for protecting the patent.
Furthermore, she also keeps employees up to date about the German Act on Employees' Inventions and in the event of changes in the law regarding industrial property rights, copyright and employees' inventions.
Contact person:
Ms. Simone Zahn
Contact:
Humboldt-Universität zu Berlin
Servicezentrum Forschung
Unter den Linden 6
10099 Berlin
 
Visitors' address:
Servicezentrum Forschung
Ziegelstraße 13c
10117 Berlin
Germany
Tel.: +49 30 2093 1652
Fax: +49 30 2093 1660
E-Mail: patente@uv.hu-berlin.de
Inventors' Help desk at the Contact Point:
By arrangement via telephone.
| | |
| --- | --- |
| In the joint project "Exploitation promotion" the patent exploitation is financially supported by the Federal Ministry of Economics and Technology. | |

Further information on patents and licences can be found here:

Patents and Licences: legal protection of research achievements

Important addresses on the world wide web
* Information on and contact persons for the medical faculty Charité can be found here