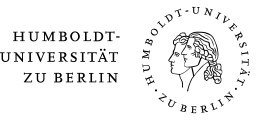 Guided Tours
Discover the three campuses of Humboldt-Universität zu Berlin Campus Mitte, Campus Nord, Campus Adlershof and the main building, situated on the avenue Unter den Linden.
Visit the talent pool of famous scholars, researchers and scientists: The main building and Campus Mitte in the heart of the city. Take part in a guided tour and stroll along the paths of more than 200 years university history. We offer tours for pupils and schools.
The tours are organized by assistants of Compass. We are looking forward to your visit.