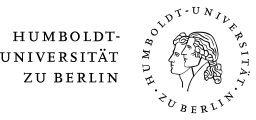 Student Service Center (SSC)
The Student Service Center (SSC) is located in the main building of Humboldt-Universität. It provides one-stop services for students
The SSC is located in the main building Unter den Linden 6 in the western atrium. Starting at the lobby the lane is well-signposted and barrier-free.
For your on-site orientation you can print the plan of the site.
Visitors with a handicap and parents with babies do not have to wait. Please contact the assistants at the Infopoint. Children are invited to use the playground in the waiting area.
News
Office hours
Initial Information
Information desk (initial information and clearing)
Monday - Thursday: 9 a.m. - 4.30 p.m.
Friday: 9. a.m. - 2 p.m.
Counselling and Administration
Except public holidays. For possible further exceptions see "News" above.