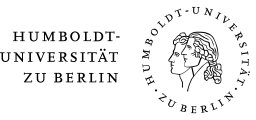 Dropout
You are not sure whether to continue your studies and consider dropping out? You do not know what chances, prospects and perspectives there are if dropping out is your choice? We can assist you in your decision and advise you about your options for action.
frequently asked questions:
---
---
It is useful to consider the decision on withdrawal extensively. It is helpful to know the causes of the current unsatisfactory situation and to draw possible future alternatives. Maybe a termination decision is based on difficult but solvable situations. Maybe you do want to finish your studies, but are hindered by study problems, examination anxiety, and lack of motivation or something closely connected?
Counselling is confidential, personalized, open-ended and free of charge. There is no relationship of dependence between the person who seeks advice and the adviser.
Special dropout/perspective counselling
Additionally to the general advisory there is a special "dropout counselling". Advice is given online via Zoom or by phone. More information is available on the page hu.berlin/onlineberatung. Appointments by arrangement, simply write to studienabbruch@hu-berlin.de and briefly describe your concern.
Psychological Counselling
The Psychological Counselling Service offers first aid concerning personal difficulties and serious problems that might arise in your studies. It also offers to advise groups of students on specific subjects, e.g. exam nerves, techniques of scientific work). Besides, it will refer students in need to other advisory or therapeutic institutions and to self-help groups.
Medical students should use MediCoach.
Counselling for students and applicants with disabilities or chronic diseases
Disabled Students with their specific problems, e.g. constructional obstacles, applying for specific aids, bonuses in exams, are requested to approach the Disability Advisory Service.
Mental crises
In acute crisis situations, you can contact the Berlin Crisis Service.
Which options are there?
You have come to the conclusion that a university study for you is not effective, and would like to acquire a recognized vocational qualification. In this case, you can choose between a dual or school vocational training. Especially drop outs are increasingly in demand due to their already acquired skills.
For more information on training after a university/college dropout can be found here:
Praktisch-unschlagbar ("practically unbeatable") is an initiative of the Federal Ministry of Education and Research (German language).
The Employment Agency offers advice specifically for dropouts and supports in finding employment.
The Chamber of Commerce and Industry (IHK) and the Chamber of Crafts (HK) allow shortening the training time by up to 12 months; the university entrance qualification is needed! In addition, completed modules from your field of studies can be credited for vocational training. The IHK Berlin allows for reduced training time for former students. Unfortunately additional information is currently only available in german; you can and should try to reach out for more at the IHK Berlin.
If you are determined to start immediately into professional life, you have different options. You may want to upgrade a part-time job to your main occupation. Maybe you want to start the job search first and work on targeted applications. It is advisable not to conceal the study termination in the application, but to offer a reasonable explanation. Also an internship is suitable to enter into working life; especially if you neither have acquired a professional nor an academic degree. There are advantages and disadvantages of direct career entry and a careful consideration or even counselling is highly recommended.
Once again we would like to highlight the special drop out/perspective counselling via Zoom or phone. Simply contact us at studienabbruch@hu-berlin.de and briefly describe your concern, so that we can suggest some appointment dates.
There are however additional consultation possibilities offered by the German Employment Agency. Please note, these counselling offers are all held in German, but do not hesitate to contact them, there are advisors and/or counsellors speaking English, be persistent and ask for English speaking help.
The social counselling of the Studierendenwerk advises on financing issues related to a dropout. Occurring questions such as "Am I entitled to unemployment benefits?", "What is to be considered regarding my BAföG?", "Would it be better to once request a leave of absence, instead of terminating the study completely?", can and will be answered.
You are considering dropping out mainly due to financial constraints? Then you should first seek advice at the Studierendenwerk as well – there are possibilities!
There is a FAQ on financing issues to be found here: Studienfinanzierung (in German only).
With appropriate ideas and knowledge you could consider freelance work or even establish your very own startup. Do you already have a specific idea for a startup? Then you should contact Humboldt-Universität's very own Startup Service.
At some point it may be best to gain new experiences in a new environment or to take a time-out for a new orientation. Maybe volunteering in Berlin, a voluntary year of social work or staying abroad doing an internship, work and travel or if affordable just travel may generate valuable experience, new perspectives and contacts.
This should be considered wisely as well and might take some time for planning and preparation.
The Center for International Youth Service of the Federal Republic of Germany e.V. gives detailed information about the full potential for stays abroad (work, language courses, internships, travel, etc.) and also for same things to do while being in Germany as a foreigner: https://www.rausvonzuhaus.de/Germany
The Humboldt-Universität zu Berlin International Office provides information and advice regarding internships abroad and partner universities worldwide.
Different circumstances lead to a dropout; nevertheless, you want to earn a college degree? Vocational training is not a suitable alternative? Perhaps a change of subject/course or even a change of location could be the right solution. You may feel more comfortable at another university/college or prefer a dual study program.
Dual programs combine a university course with practical training or work experience with an employer. Unlike part-time courses, in a dual program the employment and/or training element is an integral part of the course.
If you opt for a dual program of study at a higher education institution, you must also sign a contract with an employer. Your curriculum will be closely connected to your job, and the course will be completed in two different places.
Please note: all these links providing additional information are in German language.
www.studienabbruch-und-dann.de
www.arbeitsagentur.de/schule-ausbildung-und-studium
Date: March 2021