"Who, if not colleagues, should help?"
Scientists who had to flee Ukraine can apply for a scholarship through a Collaborative Research Centre (SFB), in which HU economist Georg Weizsäcker is involved, until 21 May.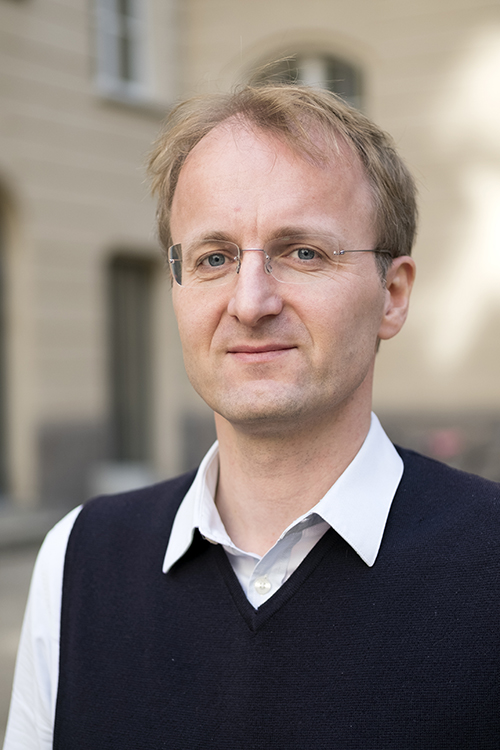 Georg Weizsäcker
Photo: Matthias Heyde
Mr Weizsäcker, how did this idea and the SFB's involvement come about?
Weizsäcker: We had heard from other large third-party funded projects of the German Research Foundation and the European Research Council about the possibility of involving people affected by the war. Some of our SFB members come from Ukraine, and as economists we are very internationally oriented in our research projects anyway. So it made sense not only to do something humanitarian, but also to start an attempt at professional cooperation.
What is the HU's share of this offer?
The plan is that about half of the 4-8 people to be found will be based at the HU, the other half at LMU Munich. But we are flexible.
What exactly does the support consist of?
What do the funded persons get?
They receive a scholarship or a contract as a visiting scholar for one year. It is also important that they are as well integrated as possible in terms of content. In the current situation, you can't expect to get a perfect subject-related 'match'. But we want to make an effort to build up a longer cooperation with the funded persons.
Why is it important for large research projects to get involved in addition to the support offered by universities?
Universities and research institutions need to be active and they are, very extensively in fact. But contributions directly from the academic community are also important because for many individuals, career planning and further involvement in the professional community are now very uncertain. Who, if not immediate colleagues, should help with this involvement?
How is the international solidarity and support overall in the field of economics for Ukrainian colleagues?
It is gratifyingly great, with countless aid campaigns and cooperations. There is also a great deal of professional interest, because the war naturally also confronts us with important economic questions. Just think of issues such as energy, reconstruction and EU accession. Ukraine is a large European country with a good level of education, so we can quickly seek cooperation on many levels.
The interview was conducted by Hans-Christoph Keller, Head of the HU's Communication/Media Department.
Further Information
Call for Applications: Stipends/Positions at HU Berlin and LMU Munich for Researchers Affected by the War in Ukraine