"Human rights provide the foundation for free academic work"
Dr Mohamed Ali Mohamed from the Geographic Department of HU speaks about his research, what he advises at-risk researchers and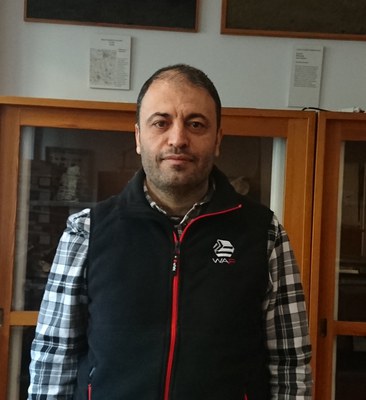 Dr. Mohamed Ali Mohamed,
Photo: private
The Humboldt-Universität zu Berlin (HU) offers a wide range of programmes and initiatives for at-risk researchers and refugee students. It was Human Rights Day on 10th December 2017. To mark this occasion, we interviewed Dr Mohamed Ali Mohamed from the Geographic Department of the HU about his research, what he advises at-risk researchers and about human rights.
Dr Mohamed, what are you currently researching at the Humboldt-Universität?
Dr Mohamed: I am currently researching at the Geographic Department of the HU, where I also completed my doctorate in 2010. My research focuses on the applications of GIS and cartography-based methods in soil geography and geomorphology. These methods are used in soil mapping and for interpreting the genesis and distribution of soils in urban areas. My areas of study are the city of Berlin and the urban region of Nuremberg. I composed a number of scientific publications in this context following my doctorate.
In connection with my scholarship from the Alexander von Humboldt Foundation, part of my research is dedicated to examining my home of Syria in order that I can later contribute to soil remediation work in Syria once the war has ended. These soils have been seriously destroyed during the war. I participate in scientific workshops and conferences that deal with developing plans and programmes for reconstruction work in Syria.
What would you like to research in the future?
In the future, I would like to research fields that require my scientific experience for the redevelopment of my home, particularly soil remediation and soil conservation. But, as long as the war wages on in Syria, I would like to stay at the Geographic Department of the HU in Germany and continue my research.
How has the Humboldt-Universität supported you in your work?
My rescue came in the form of an employment contract with the HU, which I received prior to my scholarship. This employment contract allowed me to leave Syria for Germany. The Humboldt University continues to help and support me; it has done much for me. This further enables me to pursue my research.
In 2016, you received a scholarship in connection with the Philipp Schwartz Initiative. What does this scholarship mean to you – both personally and for your work?
The scholarship means a lot to me indeed! It was a fantastic opportunity for me and a critical step in my life. I could continue my scientific work without interruption. This enabled me to resume my research and my teaching work. Moreover, I also have a degree of financial protection thanks to the Philipp Schwartz Scholarship. As part of the scholarship programme, I received help and support that allowed me to bring my family with me to Berlin. They were previously in a refugee camp on the Syrian-Turkish border. They have been in safety now since October 2017.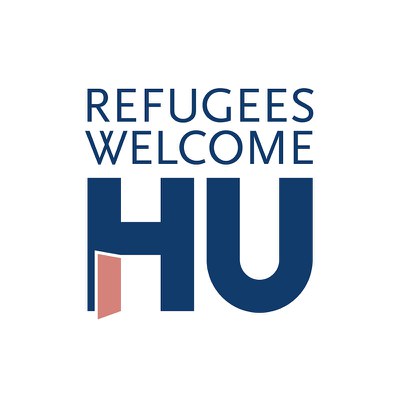 In many countries, including parts of Europe, the political situation is instable and academic freedom in danger. What would you advise or recommend at-risk scientists and researchers?
Freedom of research and teaching is threatened in many countries, despite this freedom being a prerequisite for progress in these countries. Here in Germany and other European countries, academic freedom is safeguarded. I advise at-risk scientists and researchers in democratic countries, such as in western Europe, to seize the opportunity to travel, research and publish freely in pursuit of their scientific knowledge. This way, they can become actively involved in reconstructing and developing their home country and promote scientific collaboration between nations.
My advice to scientists and researchers in crisis regions is to exercise their influence to maintain democracy for as long as they are in the position to do so. If this is not possible, they should by no means put their lives on the line. Instead, they should try to go abroad to expand their knowledge and continue their research.
It was Human Rights Day on 10th December 2017. What significance do human rights have for your work and you personally?
Things that are normal and routine for me here in Germany are in many countries around the world even forbidden. For my work, human rights therefore mean free mobility, the free publication of research results, international research exchange and the development of new ideas and their unimpeded application. I can speak from experience: human rights provide the foundation of free academic work. On a personal level, they mean the right to a life of dignity and equality. Here, human rights guarantee me social, economic and cultural rights which I have lost in my home country. Human rights also give me both freedoms and responsibilities.
What would you like to see in the future in terms of human rights?
I would like human rights to be used in future to increase the respect between people based on cultural diversity and accepting others. Under no circumstances should human rights be utilised to serve political agenda based on discrimination. These agenda could lead to increased tensions and hate between communities. I would also like human rights to be guaranteed for everyone. This not only includes physical integrity, nutrition, shelter and work, but also tolerance in particular.
Thank you for taking the time to answer these questions!
Dr Mohamed Ali Mohamed is a research associate at the Geographic Institute of the HU in the department of Geomorphology, Soil Geography and Quaternary Science.
The interviewer was Kathrin Kirstein.
About the Philipp Schwartz Scholarship
Dr Mohamed Ali Mohamed received one of three of the prestigious Philipp Schwartz Scholarships, which the HU is able to grant by raising third-party funds through the Alexander von Humboldt Foundation. With the close support of their academic mentors at the respective faculties, the scholarship recipients are able to continue their careers during their exile in Berlin, which they had to suspend in their countries of origin. A fourth researcher is hoping to be able to begin the scholarship programme at the HU as soon as her departure from Turkey becomes possible.
Support programmes for at-risk researchers and refugee students
'Refugees Welcome at the HU' has provided the common framework for the central programmes for researchers in exile as well as prospective student refugees at the Humboldt University since the summer of 2015. It encompasses projects that seek to facilitate access to university, induction in studies and research, and everyday life at the HU for refugees.
The support programmes for at-risk researchers include individual advice on opportunities and career prospects at the HU, guidance on applying for additional funding for specific target groups, support in matters concerning life in Germany (visas, relocating families to Germany, insurance or finding accommodation) provided by International Scholar Services, as well as national and international networking activities, such as in connection with membership in the international Scholars at Risk network.
For refugees who wish to begin or resume studies, the HU offers special programmes such as HU4Refugees, language courses and preparatory study courses, open office hours for refugees, an extra-mural study programme, specific support from student initiatives in faculties and multilingual advice services for specific target groups.
Further information
At-risk researchers as well as potential hosts at the HU can get in touch with the central contact partner for HU 'Refugees Welcome' initiatives at the Internationalisation Office. The office provides quick and unbureaucratic advice in close consultation with various internal contacts according to their individual situation. The Internationalisation Office also provides further information about the membership in Scholars at Risk.
Contact "Refugees Welcome an der HU"
Inse Böhming
Central contact partner for HU initiatives 'Refugees Welcome'
Humboldt-Universität zu Berlin
Phone: 030 2093-20092
inse.boehmig@hu-berlin.de
Contact Offers for Refugees
Stephanie Rosen
Co-ordination Language Courses for Refugees