How the HU is helping researchers and students who have fled Ukraine
Neda Soltani is the specialist officer for at-risk scholars at the International Department at the Humboldt-Universität zu Berlin (HU). In this interview, she reports on the tangible support being offered by the HU to refugee academics and students from Ukraine.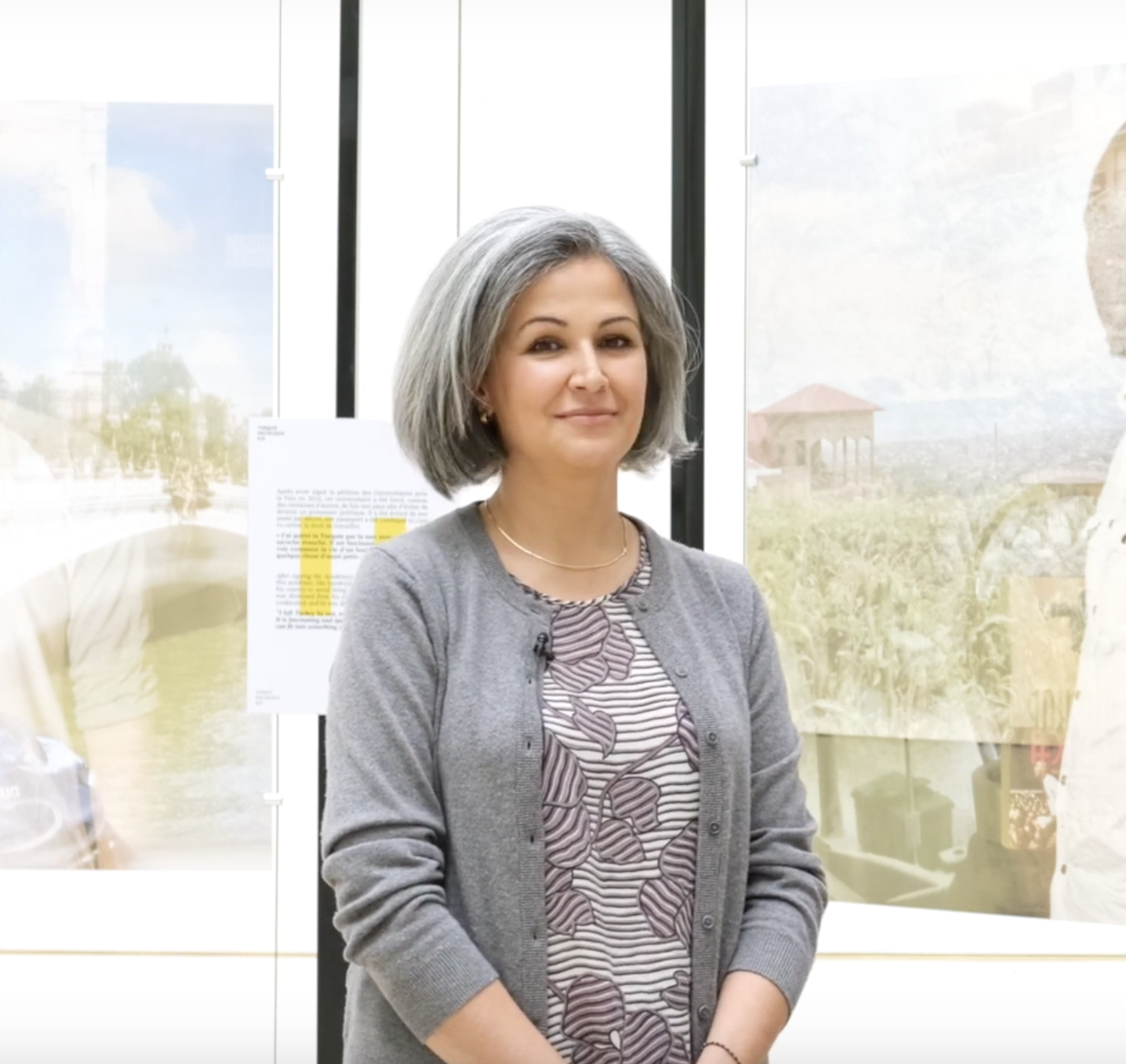 Neda Soltani
How many researchers from Ukraine are currently approaching the Humboldt-Universität? 
Neda Soltani: So far, we have had more than 20 enquiries. We have made concrete offers to six of the applicants to date and are working with the others to find suitable funding opportunities.
What questions do the researchers come to you with? 
Soltani: The researchers mainly want to know whether they will be able to have work and research opportunities with us. Some can also envisage taking on unpaid roles in order to be able to remain in touch with the academic world for the time being. I believe this is of great importance to them existentially, because they have lost everything so quickly and all at once, and the academic community in the university offers a kind of normality and familiarity that people long for in the emergency situation that they find themselves in.
However, we are also receiving enquiries where people ask us for financial support in the form of a research fellowship, an internship or a work contract. In addition, we are receiving enquiries about accommodation possibilities and general questions about the right of residence.
What can the HU offer refugee researchers from Ukraine who are seeking assistance? 
Soltani: We are continuing to work with various interfaces – inside the HU, but also with partners, organisations and foundations, in order to expand our offerings. There are various funding opportunities that can support this target group both in the short and longer term. Through our close exchange and collaboration with the HU's Research Service Centre, we are looking for funding projects that, in each case, fit the profile and needs of the person in question.
Are students also coming to the International Affairs department with questions – and with which ones?
Soltani: Of course! We have actually received more than 400 enquiries from students and prospective students, and this number is increasing rapidly on a daily basis. The enquiries mainly concern study opportunities at the HU, but also language courses, admission requirements, accommodation and financial support. 
We are also receiving many enquiries from people from third countries who were studying in Ukraine and fled to Germany after the Russian invasion.
Which partners does the HU cooperate with, and what will you able to make possible for Ukrainian students as a result?
Soltani: We work primarily with the Alexander von Humboldt Foundation and the Einstein Foundation Berlin. We are also cooperating with the Volkswagen Foundation and the German Research Foundation. We support the students in collaboration with the DAAD. Internationally, we work together with Scholars at Risk (SAR, USA), the Council for At-Risk Academics (Cara, UK), PAUSE (FR), the Scholar Rescue Fund (IIE, USA) and the New University in Exile Consortium (NUiEC, USA). 
We also organise scholarships for students as well as fellowships and guest contracts for researchers who are at risk and/or have fled.
How do you deal with the great demand that continues to exist with regard to refugee researchers and students from Afghanistan and other countries?
Soltani: That is a very important question. We are currently very busy with the large number of enquiries coming from Ukraine. However, our efforts to support and accommodate at-risk researchers and students are available to academics and students from other countries, including Afghanistan. In recent months, we have nominated six academics and several students from Afghanistan for funding in various programme lines, and we very much hope that we will soon be able to accept them.
Can these people also count on our support at the moment?
Soltani: Of course! We provide our services on a continuous basis, and we intend to work together with the at-risk academics and students who seek our support.
How can refugees get in touch with the HU?
Soltani: Either directly with me via email at neda.soltani@hu-berlin.de or, in the case of students, via the email address int.refugees@hu-berlin.de. Our web page is also regularly updated and contains all the important information.
The questions were posed by Hans-Christoph Keller, spokesperson for the Humboldt-Universität.
Further information