Welcome (back) to the Humboldt-Universität
Greeting by the Vice President for Academic Affairs Prof. Dr. Niels Pinkwart at the start of the winter semester 2021/22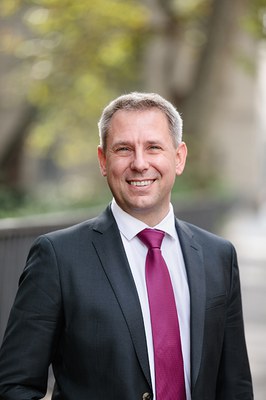 Prof. Dr. Niels Pinkwart,
Vice President for Academic Affairs 
Photo: Philipp Plum  
Dear students,
after one and a half years, Humboldt-Universität zu Berlin is officially reopening its doors for teaching. On behalf of the University leadership, all staff members in technology, service and administration, as well as all the teaching staff, I would like to welcome you back to Humboldt-Universität. As a new member of the President's Executive Council, I am also very pleased to be able to discuss your concerns with you and your representatives of the RefRat and the various university committees.
Over the past weeks and months, everyone involved in the university has shown the greatest possible commitment to organising a winter semester under the uncertain and rapidly changing legal framework that will once again allow us all to meet on site. We see this semester as a transitional semester on the way back to presence and are very much looking forward to being able to offer you many more events on site again from 18 October 2021. We are aware that the path back to more normal teaching is complicated due to the continuing pandemic situation. It is also clear that, despite intensive efforts, we will not be able to meet all expectations, since – as everywhere during the pandemic – numerous diverging interests are at odds with each other. I therefore ask for your understanding if you may not always get a place in your desired courses this semester or continue to take parts of your courses digitally. In the complex structure between the justified desire for on-site exchange, the requirements of the Infection Protection Ordinance and the task of preserving the safety of all HU members, we are all called upon to compromise together.
For the new semester, I am therefore counting on your willingness to cooperate responsibly in opening up our university and, in return, I would like to assure you that I will always listen to your interests and find solutions together with you, both during the pandemic and throughout my term of office. This also includes exchanging ideas with you and all other stakeholders at Humboldt-Universität on which experiences from digital teaching we would like to retain and develop further in order to make teaching fit for the future.
For the next few weeks, I wish you a good start to the new semester. Take advantage of the opportunities that the opening of Humboldt-Universität brings to get involved in your university again and to network with your fellow students - be it in the student committee representations, in the wide range of university sports, in projects and initiatives such as the Studium Oecologicum or in completely new formats devised by you that make our university a lively educational institution!
All current information on the implementation of face-to-face teaching in the winter semester 2021/2022 within the framework of the 3G regulation and on other questions concerning the topic "Pandemic and Studies" can be found in the FAQs for Students.
Please note that you are obliged to keep yourself informed about the current pandemic regulations at Humboldt-Universität. In addition to the central websites, please also use the information published on the websites of your faculties and institutes.
With best regards
Prof. Dr. Niels Pinkwart
Futher information