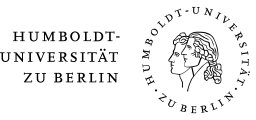 Dropout? Doubt?
On this page you will find important information on the subject of university dropouts including counselling and support offers.
Perspective Counselling
You are not sure whether to continue your studies and consider dropping out? You do not know what your opportunities and perspectives, given that discontinuing your studies is your definite choice? We can assist you in your decision and advise you about your options. The counselling is confidential, neutral and independent.
 
Information
Frequently Asked Questions regarding the topic of dropout: FAQ.
Self-assess your dropout risk
The online self-assessment tool is designed for students to identify their individual drop out risk. The assessment will take 15-25 minutes and might help you to deliberate your situation. You may bring along your results to the consultation. (This tool is currently available in English, German and Italian language and will be available in French soon.)
Contact and Team
+49 [30] 2093-70274
Advisor, Project Leader
Advisor, Project Staff