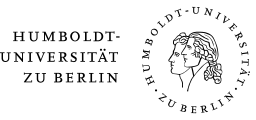 Prof. Dr.-Ing. Dr. Sabine Kunst
President of Humboldt-Universität zu Berlin
Curriculum Vitae
Prof. Dr.-Ing. Dr. Sabine Kunst has been the President of Humboldt-Universität zu Berlin (HU) since May 2016.
Before her inauguration, Kunst was Minister for Science, Research and Culture (MWFK) in Brandenburg, starting in February 2011. Until she was appointed Minister, she was President of the University of Potsdam from January 2007 until February 2011. Prior to this, the university teacher und researcher held several senior positions, including Director of International Affairs and Vice President for Teaching, Studies and Further Education at Universität Hannover. From 1972 until 1982, Sabine Kunst studied and gained a doctoral degree in biology, political science and water management at Universität Hannover. She com-pleted her doctoral studies in engineering in 1982, and in political science in 1990.
From 2010 until 2011, Sabine Kunst was the very first female President of the German Academic Exchange Service (DAAD), the largest organisation for the worldwide exchange of researchers and students. Her international en-gagement as a researcher and university teacher has taken her to a number of countries, e.g. to Bolivia and Peru for development cooperation, and later to Mexico. This was followed by several extended research visits in Cape Town.
In 2010, she was named University Manager of the Year. In 2013, she received an honorary doctorate in Berlin from the American Jewish University Los Angeles.
Staff