Start of the 2018/2019 semester
Welcome to the Humboldt University of Berlin! A new chapter in your life begins. The first semester poses an organisational challenge to many students.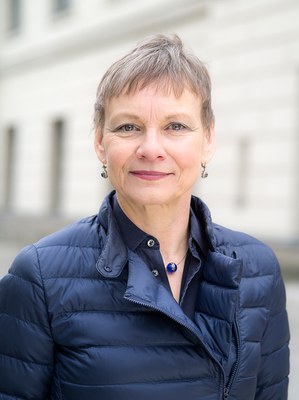 Dear students and new enrolees,
With the beginning of the 2018/2019 academic year, I would like to offer you a warm welcome to the Humboldt-Universität zu Berlin (HU) – Berlin's oldest university. The HU is located in the heart of the capital, and not just in Mitte, but also in Adlershof and Dahlem. We are proud of our committed students throughout Berlin!
Studying at this university steeped in tradition means that you will actively and critically engage with knowledge. Besides reading books, writing texts, calculating and experimenting, I hope you will also have enough time to settle into campus life – whether in university sports, in the canteen or café, or in the choirs, bands and orchestras at the HU. Get to know your fellow students and explore your learning, teaching and living environment here.
All important information about the start of the semester – such as study abroad programmes or compatibility between family life and studies – can be found summarised in the sections Arrival, Orientation and Experience.
I would like to wish you an excellent start and much success and happiness with all the new challenges you will face. Engage in university life, we need you!
Prof. Dr-Ing. Dr Sabine Kunst
President of the Humboldt-Universität zu Berlin
The 2018/2019 winter semester began on 15th October with a dies academicus: no lectures took place. Instead, the university invited you to a matriculation ceremony in the WISTA Bunsensaal in Berlin-Adlershof. Franziska von Hardenberg held a ceremonial speech, followed by speakers of the Student Self-Administration appointed on the HU Referent_innenRat council and the presentation of the 2018 Humboldt Award for outstanding theses.