List of alumni associations and initiatives
Former students of Humboldt-Universität are able to choose from a variety of initiatives and associations. These are supporting activities like graduations, alumni reunions, and career services. Due to their specific faculty relations, those associations offer specialized events and contacts.
The central alumni office would like to encourage further interchange between the initiatives and subsequently offers a central service to both alumni and initiatives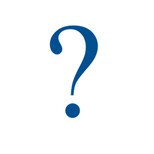 Your Initiative
You would like to found your own initiative?
Are you in charge of an alumni initiative or a friends and supporters association of the HU that is not yet on our list? Please contact us directly.