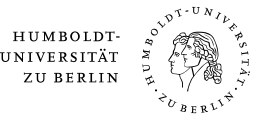 Social Volunteering
Accompany students with a non-academic background or become a grandparent mentor to children of current students.
Firstgen
For women with a non-academic background the first semester can be distressing, especially being the first member of the family studying at an university. Since you have already taken those steps – you might look back on your first few semesters or a successful career, you can be of great help to those women who are now taking the same steps as you. The programme Firstgen (german) is organised by the gender equality office and helps impart networking skills and methods coping with the new environment.
Looking for grandparents
This specific offer of Humboldt-Universität aims at connecting students and their children with elderly people, who would like to get in touch and share parts of their life. We are looking for both children in need of supervision while their parents study and grandparents with time and will to help with supervising. Each supervision is closely discussed with the families, propable grandparents and the service. Link: Großeltern-Patenschaft (german)
Your idea
Do you have an own idea, how you want to get socially engaged at Humboldt-Universität zu Berlin? Then contact the alumni office. We would like to help you realise your concept and connect you to the right contact persons within the university. We look forward to hearing from you.