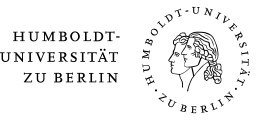 Compass Hotline
The Compass hotline is the initial information source for current and prospective students. You can call us or send us an email. We are looking forward to hearing from you.
You can reach us by e-mail and by phone at +4930 2093-70333. Please assume that answers can be delayed and that we cannot provide full telephone service. We hope to be available for you again soon. Please inform yourself regularly at https://hu.berlin/corona.
With effect of March 20, Humboldt-Universität, like any other science and research institution of the city of Berlin, has changed into the so-called emergency presence mode. All university buildings remain locked. Access is restricted to those employees who are responsible for securing systemic relevant areas. All other members of the university are fulfilling their official duties in the home office as far as possible.
Contact
If you have applied at Humboldt-Universität, please contact directly the Admission Office.
If you arre interested in medicine, please contact directly Stud-Hotline of Charité
Telefon: +49 30 450-576042 and studang-hotline@charite.de
Information
We can help you with questions regarding: