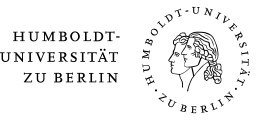 Compass Hotline
The Compass hotline is the initial information source for current and prospective students. You can call us or send us an email. We are looking forward to hearing from you.
Humboldt-Universität zu Berlin is in restricted operation. You can reach us by telephone and e-mail, and you can also use our online consultation hours. Further information on restricted operation can be found on the Corona website.
Contact
If you have applied at Humboldt-Universität, please contact directly the Admission Office.
If you arre interested in medicine, please contact directly Stud-Hotline of Charité
Telefon: +49 30 450-576042 and studang-hotline@charite.de
Information
We can help you with questions regarding: