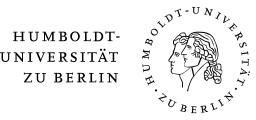 FAQ for Students
Current questions and related answers on the immediate measures against coronavirus spread.
The contents are regularly updated.
Update: June 11th, 2020
Questions and Answers
Studies & Exams
Will the digital summer semester 2020 continue?
---
Does the summer semester 2020 count towards the standard period of study?
---
---
What about the deadline for submitting my thesis, term papers and other written work?
---
What does the deadline 15 June 2020 mean?
---
When do the lectures start in the summer semester 2020?
---
Do face-to-face events still take place?
---
Student Advisory Services
Do the contact hours take place?
---
Can I contact the HU Student Advisory Services with my questions about my studies?
---
How long does the semester ticket issued for the 2019/20 winter semester remain valid?
---
Where can I get information about offers of help and contact points for domestic violence in times of Corona?
Finances
Will BAföG benefits continue to be paid?
---
I have questions about student financing during the Corona pandemic. Who can I contact?
University library
How long will the university library (UB) be closed?
---
Which services of UB are still available? Can I borrow books?
---
Which services will be expanded or additionally offered during the closure of the university library?
---
Access to buildings and other university services
Do I get into the main building of Humboldt-Universität?
---
Which buildings of Humboldt-Universität are closed to the public?
---
Is it still possible to eat in student canteens?
---
Do the university sports courses take place?
---
Other questions
---
Are study stays abroad and research stays abroad still approved?
---
Who can students from risk areas contact?
---
Can guests from high-risk areas currently come to Humboldt-Universität?
---
Wo finde ich die Hygiene-Empfehlungen der Charité?
Studies & Exams
The digital course offering that started on 20 April 2020 will continue in digital form until the end of the lecture period. All courses will continue to take place online and credit points will also be acquired digitally. Attendance examinations and practice formats that require special laboratory, work or sports rooms can be carried out in compliance with the rules of distance and hygiene.
The summer semester does not count as a semester of study and is therefore not counted towards the standard period of study. For students who are unable to attend all of the scheduled courses and take all of the examinations in the summer semester, this does not have a detrimental effect on adherence to the standard period of study.
Effective 19 March, no more attendance examinations will be held until further notice. This has been agreed upon by the Berlin universities and the Senate Chancellery. The examinations will be retaken at a later date. We will announce the new examination dates in good time. The respective examination offices will decide how and when to hold state examinations.
With retroactive effect from 12 March, the deadlines for submitting theses within the framework of Bachelor's, Master's and diploma courses of study are suspended. This stipulation shall apply until the resumption of regular study operations.

This means that the deadlines do not continue to run at present, so that students can take advantage of the full remainder of the deadline when the regular course of study resumes, and thus do not suffer any disadvantages.

This regulation also applies to term papers and other written work.
The administrative implementation in our examination administration system requires the entry of a concrete date for the minimum period of time for the extension of the deadline. This is to be uniformly fixed internally at HU on 15 June 2020. This does not mean, however, that submission deadlines actually end on that date. Instead, we will postpone this date until we are able to resume regular studies, in accordance with the regulation mentioned in the previous question.
The summer semester lecture period at Humboldt-Universität started on 20 April 2020.
The digital teaching programme launched on 20 April 2020 will be continued digitally until the end of the lecture period. This is to ensure that students will continue to have the opportunity to attend courses online and earn credit points, regardless of where they will be in the coming weeks due to the pandemic, what additional jobs, tasks or obligations they will have to pursue, or whether they are concerned about their health or that of their relatives. In addition, the extent to which laboratory internships can be carried out in small groups and in compliance with hygiene regulations is currently being examined. The results will be communicated via the faculties as soon as possible. For all students whose studies include a laboratory internship or other practical part in this semester, but who for justified reasons are not able to participate in the possible practical courses in attendance, catch-up possibilities or alternatives will be found.
Student Advisory Service
Contact hours in all areas will be discontinued and replaced by alternative forms (telephone consultation or online advice). 
Further information on online and telephone consultation hours.
The Compass hotline can be reached by telephone on 030 2093-70333 and by e-mail. However, due to limited operations, the responsible department is not fully staffed, so that our service is not available at the usual speed. Since mid-April we have been offering full telephone service again.
VBB semester tickets for the winter semester 2019/20, which expired on 31 March 2020, will continue to be accepted as tickets for the use of public transport until 28 June 2020 inclusive. The prerequisite is that an original* certificate of enrolment for the summer semester 2020 can be presented. This also applies to the additional ticket to the Semesterticket Berlin.
Original certificate of enrolment: original physical certificate or printout of an original digital certificate on white paper in original size.
Students of the Humboldt-Universität will receive current certificates of matriculation after registration in AGNES under the menu item "Certificates". 
Finances
The postponement of the start of the coming summer semester will not have a negative effect on the receipt of BAföG payments. The State of Berlin announced on 16 March 2020 that BAföG payments will continue to be made for this period.
The Referent_innenrat (RefRat) offers BAföG and study financing advice via e-mail at beratung.bafoeg@refrat.hu-berlin.de.
The Franz-Mehring-Platz social counselling service of the Studierendenwerk Berlin advises students and prospective students of Humboldt University.
University library
Some locations of the University Library offer a limited lending service or the collection of ordered books only for members of the HU from May 4 onwards. The return of books will then also be possible for external users. More detailed information can be found on the University Library's website, which is updated regularly. 
Members of the Humboldt University have access to all licensed electronic texts and research sources via the Primus search portal, regardless of the location. Advice and services in the field of ​​open access continue unabated.
The UB will expand the Subito document delivery service to HU students. With this, HU students, like HU employees, can have journal articles from 40 academic libraries in Germany delivered free of charge. As a rule, they receive the articles they want on the same day, at the latest after three working days.
Historical stocks, which are free of copyright, and print templates for publications can still be ordered via our digitization service (e-books on demand (eod). 
All of the services mentioned are subject to the proviso that sufficient staff are available in the UB and the university as a whole for handling or processing invoices. Document delivery services rely on other delivery libraries.
Access to buildings and other university services
Since 20 March, all university buildings have been closed for public and presence teaching. Unfortunately, students are not allowed to enter the buildings until further notice. Further information can be found in the FAQs on emergency attendance.
All buildings of Humboldt-Universität are closed to the public until further notice. 
No, the student canteens are closed until further notice.
All offers of university sports are cancelled. The HU's Hochschulsport offers alternative online formats.
No, the Humboldt store remains closed.
Other questions
No. Study stays abroad and research stays abroad that have not yet started will not be approved.
The International Department supports students, doctoral students and guest researchers from high-risk areas who are concerned about the well-being of their family members. Those affected can contact the staff via e-mail:

Incoming Students
exchange-students@hu-berlin.de

Guest researchers and doctoral students from abroad
Exchange students and newly admitted students who are currently located in risk areas and are planning a stay in Berlin are urged not to take the trip until further notice. This also applies to guests of Humboldt-Universität.