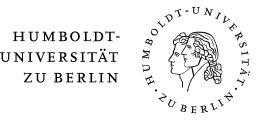 Studying if you have professional experience but no German university admission qualification (Abitur)
Information as of May 2021
Can I also study at HU without the German university admission qualification (Abitur)?
Humboldt-Universität zu Berlin is eager to enable people with professional experience but no German university admission qualification (Abitur) to receive a university education, following the rules set down in section 11 of the Berlin Higher Education Act (§11 BerlHG).
Use esra, the study orientation portal of Humboldt-Universität zu Berlin, to test whether you meet the requirements: esra – ohne Abi studieren
Please note: You cannot study at Humboldt-Universität zu Berlin with the advanced technical college certificate (Fachhochschulreife).
Different admission requirements apply in other German federal states. You can find an overview of these on the online study guide for professionally trained.
Please note: All Bachelor degree courses are run in German. All non German native speakers must show evidence that their command of German is at least on the C1 level according the Common European Frame of Reference.
§ 11 Berliner Hochschulgesetz (BerlHG)
Abs. 1: General university entrance qualification
If you have
completed professional development training (Aufstiegsfortbildung) in accordance with the German Trades Code (Handwerksordnung), the German Vocational Training Act (Berufsbildungsgesetz) or comparable German national or regional provisions, including a Master Craftsman's Certificate, the Chamber of Crafts and Skilled Trades (HWK) continuing vocational training qualifications in business administration (Betriebswirt HWK) or state certification in business administration or commerce (staatlich geprüfter Wirtschaftsfachwirt, Industriefachwirt or Handelsfachwirt) or
a qualification from a state or state-recognised technical college (Fachschule, as defined in the Framework Agreement on Technical Colleges (Rahmenvereinbarung über Fachschulen) or a comparable German qualification, e.g. a technical college qualification as a state-certified technician (staatlich geprüfter Techniker), state-certified (European) business administrator (staatlich geprüfter Betriebswirt / Europabetriebswirt), state-certified kindergarten teacher (staatlich geprüfter Erzieher) or remedial therapist (Heilerziehungspfleger) or
obtained a qualification equivalent to those described in part 1 under the German Seamen's Act (Seemannsgesetz) or
a qualification equivalent to the advanced training courses described in part 1 on the basis of an advanced training programme regulated by German state law for professions in the fields of healthcare, social care or education, for example, as a state-certified nurse (staatlich anerkannte Gesundheits- und Krankenpflegerin) for management positions in care institutions in the healthcare and social sector or advanced training as a state-certified clinical clinical perfusionist (staatlich geprüfter Kardiotechniker), or advanced training as a nurse for intensive care and anaesthesia (Krankenschwester für Intensivpflege und Anästhesie),
you have the right to apply to your free choice of any undergraduate programme at a university (General qualification for admission to an institution of higher education).  You can choose any area of study.
Please note: Some subjects require you to meet additional admission requirements, see the course catalogue.
Abs. 2: Subject-related entrance qualification
If you have
completed a course of vocational training regulated by German national or state law lasting at least two years in a professional field related to that of your intended course and
subsequently worked in the profession which you qualified for at least three years,
you have the right to register for a university undergraduate programme relating to your existing vocational qualification (subject-related entrance qualification). In esra – ohne Abi studieren you can check out which subjects can be studied by which vocational qualification.
The length of your professional experience is calculated as follows:
The minimum duration of your professional experience will double for any periods in which you worked part-time for anything up to half of the full-time hours (i.e. professional experience of at least six years is required).
Any periods of statutory leave, such as maternity leave, parental leave or carer's leave of up to a year may be included in this calculation.
If you are being funded through the German government's Upgrading Scholarships programme, you only need a minimum of two years of professional experience in the professional area in which you are qualified.
Abs. 3: Subject-related entrance qualification with admission exam

If you have satisfied the above subject-related entrance qualification but want to study an area unrelated to your training and professional experience, you can only be permitted to do so if you can demonstrate your aptitude for the desired area of study by taking an admission exam. The exam is an admission requirement for Humboldt-Universität zu Berlin.
You will take the admission exam at the joined Studienkollegof the Freie Universität Berlin (FU) and Humboldt-Universität zu Berlin (HU). At the Studienkolleg preparatory courses (free of charge) are offered every winter term. Sample papers of last year's exams as well as further information about the preparatory courses can be found on the website of the Studienkolleg.
To register for the admission exam please contact us until May before you want to start studying, using the contact form. Please always choose "Studium ohne Abitur" ("Studying without Abitur") in the subject line and also state your desired course of study when making your initial inquiry. You will receive an application form from us as well as additional information about which documents you need to send us by e-mail together with the application form.
How do I find subjects that are suitable for me?
Have a look at our course catalogue.
Will I be able to complete the course successfully?
You should make sure you have the knowledge and skills required for the course. Are you missing any important basic knowledge that students with the German university admission requirement have by virtue of having attended school for longer? You should check with the relevant Course Advisory Service whether you will be able to fill your knowledge gaps during the course.
You may also be wondering whether you can devote enough time to your future studies, for example, because you want to keep working or you have a family. In that case, you should consider studying part-time. For further information see the Studying part-time FAQ. This is especially relevant since full-time students who have been enrolled as professionally qualified with a subject-related higher education entrance qualification (Section 11 (2) or (3) BerlHG) are invited to mandatory course counselling at the end of the 2nd semester if they have not achieved 30 credit points per semester. This is regulated in § 121 ZSP-HU. However, if you are studying part-time, the compulsory course counselling is only due at the end of the 4th semester. So it pays to consider studying part-time.
If I satisfy the criteria, will I get a place on the course?
Unfortunately, HU cannot guarantee that. 8% of places are reserved for applications under section 11 of the Berlin Higher Education Act. If there are more applications than available places, places are awarded following a selection procedure. Please check the Numerus Clausus (NC) table for vocationally trained applicants without Abitur.
How do I apply?
You'll find information on the application procedure here.
Can I transfer to Humboldt-Universität?
If you have successfully completed a course lasting at least one year in another German state on the basis of a professional qualification (admission by professional experience), you can apply for the same course or a course with substantially the same content. For further information see the Changing university FAQ.