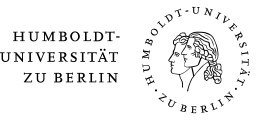 Compass SSC
The Student Service Center (SSC) is located in the main building of Humboldt-Universität. It provides one-stop services for students
The SSC is located in the main building Unter den Linden 6 in the western atrium. Starting at the lobby the lane is well-signposted and barrier-free. For your on-site orientation you can print the plan of the site.
The SSC is currently closed.
Your are looking for the mailbox?
At the entry of he SSC beside the lift there is a blue mailbox. If the main building is closed you can find a night mailbox nearby.
News
Humboldt-Universität zu Berlin has been in restricted operation since June 8, 2020. The Covid-19-related restrictions have been partially adapted to the new situation. You can reach us by telephone and e-mail, and you can also use our online consultation hours. Further information on restricted operation can be found on the Corona website.