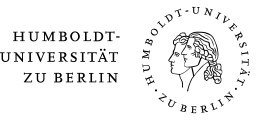 Student Service Center (SSC)
The Student Service Center (SSC) is located in the main building of Humboldt-Universität. It provides one-stop services for students
The SSC is located in the main building Unter den Linden 6 in the western atrium. Starting at the lobby the lane is well-signposted and barrier-free.
For your on-site orientation you can print the plan of the site.
Visitors with a handicap and parents with babies do not have to wait. Please contact the assistants at the Infopoint. Children are invited to use the playground in the waiting area.
News
You can reach us by e-mail and by phone at +4930 2093-70333. Please assume that answers can be delayed and that we cannot provide full telephone service. We hope to be available for you again soon. Please inform yourself regularly at https://hu.berlin/corona.
With effect of March 20, Humboldt-Universität, like any other science and research institution of the city of Berlin, has changed into the so-called emergency presence mode. All university buildings remain locked. Access is restricted to those employees who are responsible for securing systemic relevant areas. All other members of the university are fulfilling their official duties in the home office as far as possible.
Office hours
All office hours are cancelled until further notice, the SSC is closed.
Initial Information
Information desk (initial information and clearing)
Monday - Thursday: 9 a.m. - 4.30 p.m.
Friday: 9. a.m. - 2 p.m.
Counselling and Administration
Except public holidays. For possible further exceptions see "News" above.