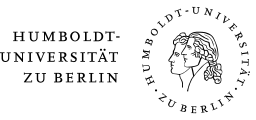 Enrolling as a Doctoral Candidate
Registering a Doctoral Thesis - The Registration Process
The graduate must apply to register his or her doctoral thesis in a timely manner at the faculty at which the doctoral work will be conducted. Each faculty has a committee which is responsible for reviewing thesis applications. It is usually located at the office of the faculty's Deputy Dean for Teaching and Studies (Prodekan für Lehre und Studium). The documentation required (supervisors commitment, thesis topic, work and time plan, transcripts, resume and publications list) is specified in the faculty's rules regarding the granting of doctoral degrees, which is referred to as Promotionsordnung.
The committee decides whether the thesis proposal is acceptable, and may also make place conditions upon admission. The graduate is then notified of his admission or rejection as a doctoral candidate. The legal basis for the decisions of the committee and faculty are
the Berlin Law on Higher Education (Berliner Hochschulgesetz, BerlHG), particularly §35, and
the Promotionsordnung of the subject in question.
In addition to registering the doctoral thesis, the applicant must formally enrol as a doctoral candidate.
Department I, Student Affairs is responsible for this process. Enrolled doctoral candidates are required to pay semester tuition fees.
Should the doctoral candidate be employed as a research assistant, it is important to keep in mind that registering the thesis and the enrolment process are TWO separate processes which are conducted in parallel.