Postdoc fellowships in Analytical Sciences
Call for applications: School of Analytical Sciences Adlershof awards postdoc fellowships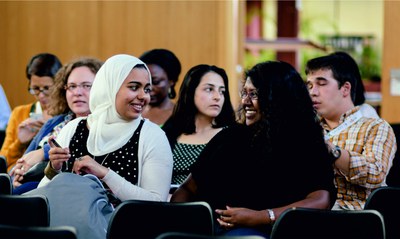 Photo: SALSA
The School of Analytical Sciences Adlershof (SALSA) at Humboldt-Universität Berlin is announcing a call for postdoc fellowships in selected areas of Analytical Sciences. Research areas of interest include nanoanalytics, x-ray structure analysis, inorganic mass spectrometry, ambient mass spectrometry, plasmon enhanced nanospectroscopy and in situ optical spectroscopies. Candidates should apply with their own project in the research areas named above and take into account the research of the hosting groups.
Please apply via email only to salsa@hu-berlin.de.
The call for postdoc fellowships is open from April 28 2017 until June 15 2017, 12 p.m. Berlin time.
Further information