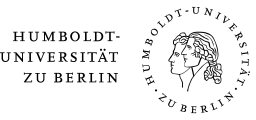 Information on the Alumni-Portal of HU
Information, registration and log-in
As the central platform the Alumni-Portal of Humboldt-Universität zu Berlin brings together all members of the Humboldt family. Only here we are able to offer you our services and connect you with one another. We offer you detailed information about events and news of your alma mater.
In addition, you can manage and update your own data.
The Alumni-Portal is a free service. In contrast to other social media networks you will only get specifically selected news from the alumni office.
Your benefits in the Alumni-Portal
Exchange of information with former fellow students
Secure communication on HU servers through SSL-encryption
Job opportunities and networking through alumni initiatives
Event invitations
A free Alumni-Mail address: your.name@alumni.hu-berlin.de
Alumni newsletter
Would you like to register? Then click on registration for the Alumni-Portal.
If you have any questions concerning the registration, please use the FAQ page or contact the alumni office.