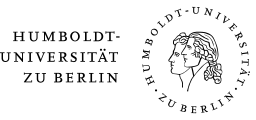 Vice President for Research elected
The Academic Council of Humboldt-Universität zu Berlin (HU) reappoints Peter A. Frensch
The current Humboldt-Universität zu Berlin (HU) Vice President for Research, Prof. Dr. Peter A. Frensch, was re-elected on 9 February 2016, winning 34 votes. The Academic Council thereby confirmed his reappointment, and he will be one of the four President's office executive staff who report directly to the President, Dr.-Ing. Dr. Sabine Kunst. On 19 January, the Academic Council elected the current Minister of Science, Research and Culture of the German federal state of Brandenburg as the next President of HU. Peter Frensch on his appointment:
"I would like to thank the Academic Council for this reappointment. I am delighted that I will be able to continue to work on the ongoing projects, and to successfully complete them. I am particularly looking forward to working with Sabine Kunst. One of the imminent major challenges will be the application for a new Excellence Initiative. Together with my fellow President's office staff members, I will do everything I can to ensure that HU will once again succeed."
The current HU President, Prof. Dr. Jan-Hendrik Olbertz, says: "With Peter Frensch, HU has gained a Vice President who will ensure that the requisite continuity is maintained in the future President's office. I am certain that he is an excellent choice for the upcoming challenges, especially with regard to the Excellence Initiative." Jan-Hendrik Olbertz will continue as President of HU until Sabine Kunst takes over.
The candidate for the position of Vice President for Teaching and Learning, Prof. Dr. Julia von Blumenthal, was not elected. Ms von Blumenthal said that after discussing her candidateship with the students' representatives on the HU Academic Council, she realized that this group would not return a positive vote as there was only one candidate for the position, due to the fact that the deadline for applications had expired. "I respect the student representatives' argument," she said.
Biography

Prof. Dr. Peter Frensch
Figure: Matthias Heyde
Peter A. Frensch studied electrical engineering in Darmstadt, and also psychology at the universities of Trier and Yale. Following his graduation, he was appointed first Assistant, then Associate Professor at the University of Missouri-Columbia. In 1994, he moved to the Max Planck Institute for Human Development in Berlin, and in 1998, he was appointed Professor of General Psychology at Humboldt-Universität zu Berlin. He became the Executive Director of the Department of Psychology and also first the Deputy Dean, then the Dean of HU's former Faculty of Mathematics and Natural Sciences II. He has been HU's Deputy President for Research since 2011, and has won numerous honours for his academic teaching at HU. Peter Frensch was the President of the German Psychological Society (DPG) from 2010 to 2012.
Further information
Vice President for Research website
Press contact
Hans-Christoph Keller
Spokesman of Humboldt-Universität zu Berlin
Head of Press and Public Relations Office
Tel.: 030 2093-2946
hans-christoph.keller@hu-berlin.de